Governance
The Sherburn Hungate Community Primary School Governing Body is made up of 11 governors.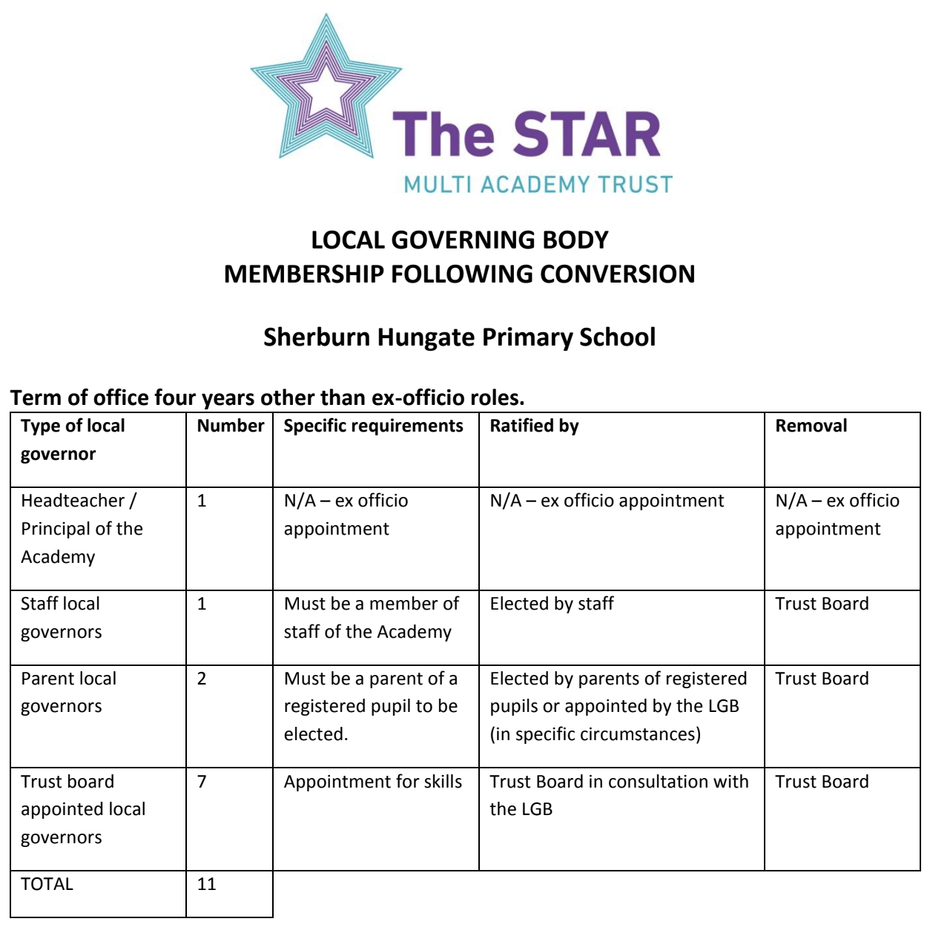 All governors, with the exception of the headteacher, are appointed for a four year term. The Clerk to the Governing Body, Helen Groot, supports the governors in an administrative and advisory capacity. When parent governor vacancies arise, details on the nomination process are sent to all parents in the school.
The governing body is responsible for the conduct of our school, and must promote high standards of educational achievement at the school. It is the school's accountable body and as such:
provides a strategic view of the school by establishing a vision and setting the purpose and aims of the school within an agreed policy framework. It appoints and performance manages the headteacher, agreeing the school improvement strategy which includes setting statutory targets with supporting budgets and staffing structures;
monitors and evaluates the work of the school by reviewing the performance of the headteacher, the effectiveness of the policy framework, progress towards targets, and the effectiveness of the school improvement strategy;
signs off the self evaluation process and responds to school improvement service and Ofsted reports as necessary. In addition it holds the headteacher to account for the performance of the school and ensures that parents are involved, consulted and informed as appropriate, with information to the community being made available as required.
is responsible for financial probity.
Governing Body Structure/Committees 2018-2019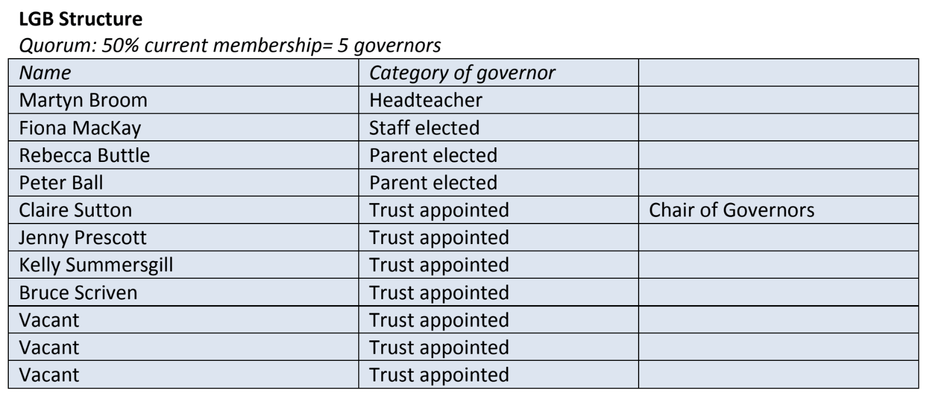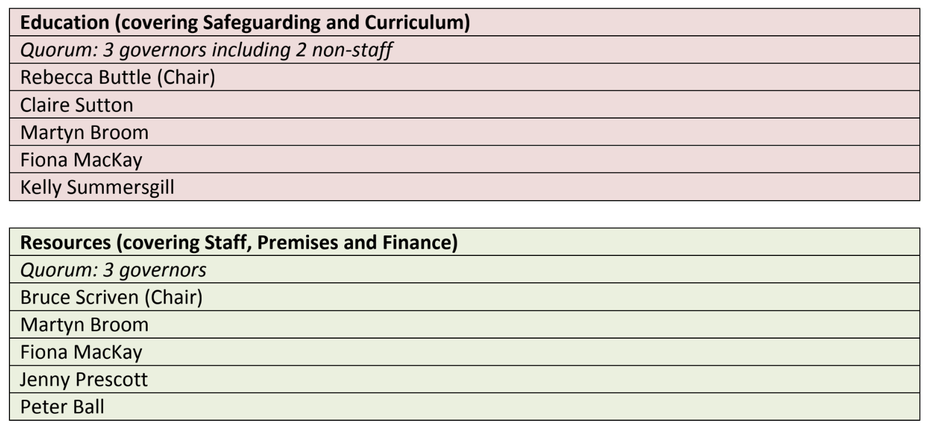 Governor Business/Financial Interests
Pending Update - May 2019
Contact the Chair of Governors - Mrs Claire Sutton
You can contact our Chair of Governors, Mrs Claire Sutton, by telephoning the main school office on 01977 682434. Alternatively you can email enquiries@shp.starmat.uk.
Governor Attendance Record
Pending Update - May 2019