Our curriculum
At Sherburn Hungate, we work with our STARMAT academy to deliver an exciting and fully immersive curriculum for our children. This immersive approach to a curriculum allows us to make learning real for our learners. It takes the strands of the National Curriculum and streamlines the main aspects to allow a depth of understanding, knowledge and the necessary repetition to allow the key skills to be fully understood and applied across a range of contexts.
From September 2014, schools are required to teach a new National Curriculum. At Sherburn Hungate, staff have used the STARMAT curriculum intentions as a basis to develop and implement plans that meet the requirements of this new curriculum whilst reflecting and promoting our core values and key aims, which are: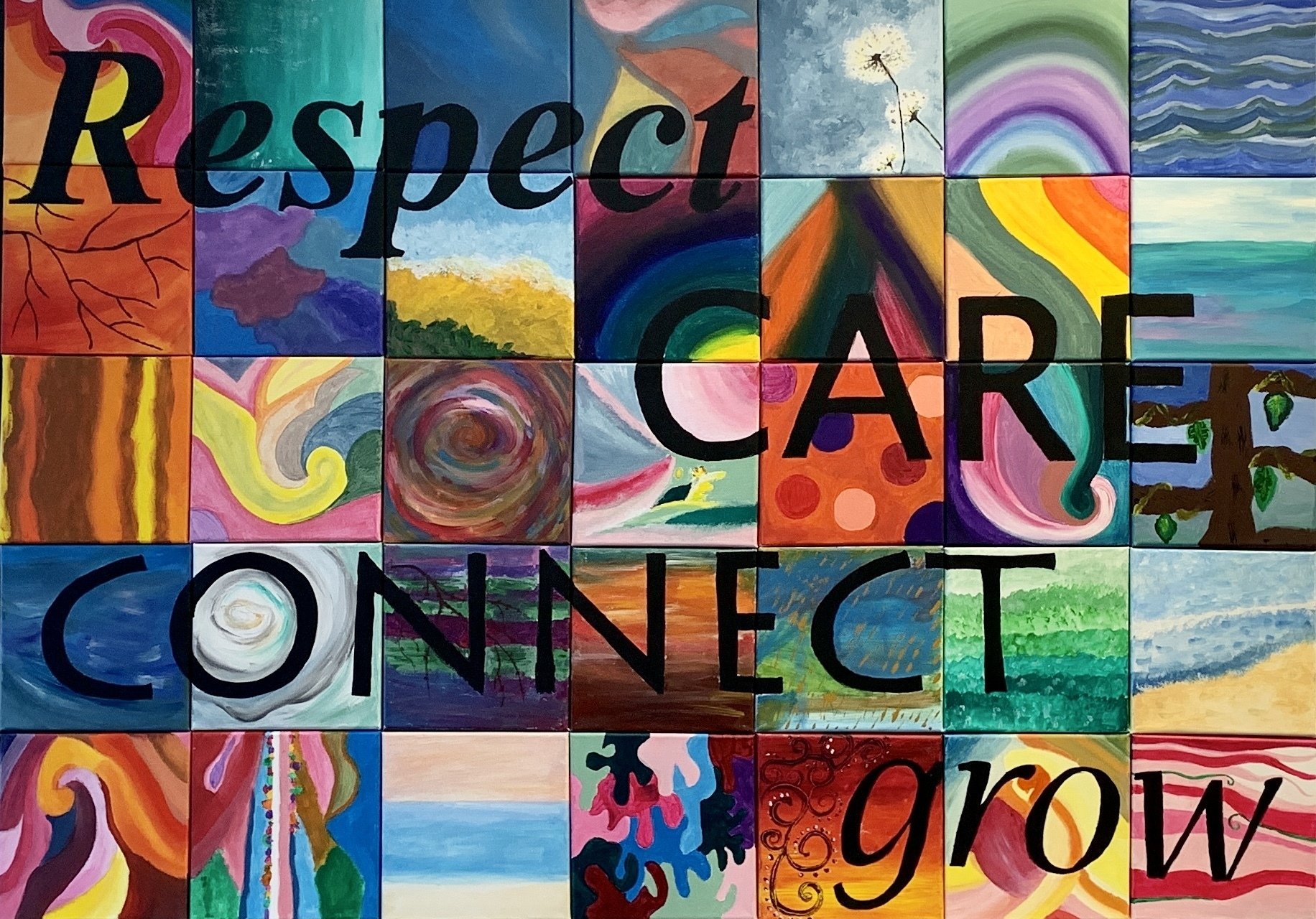 The school has developed a curriculum that is based on clear principles and shared values. Sherburn Hungate's Curriculum :
Is an inclusive journey full of challenge, inspiration, creativity and involvement.

Is reflective of our key aims in all that we do.

Enables children to develop and foster a 'Growth Mindset'.

Guides our pupils in their first steps to becoming well rounded and richly educated global citizens of the future.

Inspires pupils to become lifelong learners.
Teaching & Learning at Sherburn Hungate...
Our curriculum is organised into broadly based, child centred topics that engage interest, promote enquiry skills and knowledge while developing pupils' abilities to become independent learners. These are known as 'Learning Journeys'. A range of methods are used by staff to promote learning and enrichment through visits and visitors which are central to each topic. Pupils are involved in the planning of topics at the appropriate level and assessment for learning is central to the approach of staff in all classrooms as this approach fully involves pupils in each stage of the learning process.

The core subjects of English (reading, writing, speaking and listening) and Maths are taught daily and skills in each of these areas are developed in each topic through cross-curricular provision.
Class Structure
As a one form primary school, children are taught in year groups throughout their time at Sherburn Hungate. Working this way enables our pupils to learn from one another, developing peer-mentoring and assessment for learning skills. Our staff are highly skilled in meeting the individual needs of all learners through providing learning opportunities that are clearly differentiated.
Our current class structure is as follows:
Nursery Class - Mrs Weights - Children aged 3 & 4
Reception Class - Miss Ball - Children aged 4 & 5
Year 1 Class - Mrs Walker - Children aged 5 & 6
Year 2 Class - Mrs Smith - Children aged 6 & 7
Year 3 Class - Mrs Butterfield - Children aged 7 & 8
Year 4 Class - Mr Browning - Children aged 8 & 9
Year 5 Class - Mr Kelly - Children aged 9 & 10
Year 6 Class - Miss Sowden - Children aged 10 & 11
Our Approach to Phonics
We use the Read, Write, Inc. approach to teaching daily phonics lessons for children in EYFS, Year 1 and Year 2. Sometimes, children in Year 3 also participate in these session as a catch-up initiative. This approach is taught alongside discrete teaching of spelling patterns and common exception words.
Our Reading Scheme
We primarily use the 'Oxford Reading Tree' but supplement this scheme with reading books for a range of similar high quality schemes. Pupils have access to a rich range of reading materials, linked closely to phonic progress in the early stages of reading. Through close partnership with parents/carers and encouragement to read at home daily, in addition to reading in school, teachers place a great emphasis on the enjoyment of reading for pleasure and to learn new things.
Spiritual, Moral, Social & Cultural Education (including British Values)
SMSC is threaded throughout our curriculum and is clearly planned into each topic through the school's programme of Personal, Social, Health and Citizenship Education (PSHCE). Emphasis is placed upon the values required to be a well-rounded citizen of the future and on the British values of democracy, the rule of law, liberty, respect and tolerance.
Examples of this provision in school include:

School committees - representatives from each year group (Y1-6) are involved in the Junior Leadership Team (School Council) and the Eco Council.

Visits into school by specialists and organisations – ChildLine, faith leaders, sex education provision.

Visits from community leaders (e.g. magistrates, council members, local faith leaders).

Links with the wider community in Sherburn, across North Yorkshire through our membership of the STAR Alliance.

Pupil involvement in all aspects of school planning and organisation, including Collective Worship and the Behaviour Policy.
Learning Journeys
Our children follow learning journeys that make sure they cover a wide and exciting curriculum which allows opportunities for them to explore learning and develop Personal Learning & Thinking Skills. The learning journeys can be found on the latest newsletters. This section of the website can be accessed here.
Subject Umbrellas
The teaching of the curriculum is lead by staff teams known as 'Subject Umbrellas'. Aimed at reducing and sharing workload, teaching is carefully led by groups of professionals who facilitate related subjects.
Create & Innovate
The subjects of Design Technology, Computing & Science make up the 'Create & Innovate' subject umbrella.
Wellbeing Warriors
The subjects of Music, PSHE, Art, PE & Health & Wellbeing make up the 'Wellbeing Warriors' subject umbrella.
What a Wonderful World
The subjects of RE, MfL, History & Geography make up the 'What a Wonderful World' subject umbrella.