Theme Days
Interested in our special Theme Days? Click here.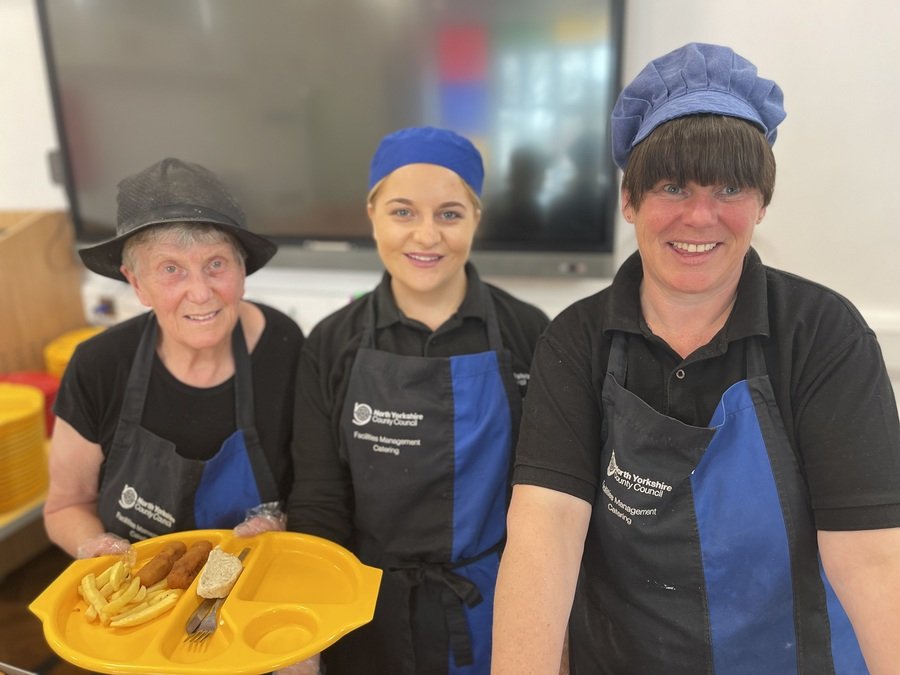 At Sherburn Hungate we aim to provide healthy, nutritious and balanced meals for the students in our care and for this reason, we cook and prepare all our food in-house.
Every day members of the team cook fresh food on site ready for lunch time. Each day there is the choice of a main meal, a jacket potato, a sandwich/wrap or a vegetarian option. Alongside this there is a salad bar and a choice of desserts and fruit.
If you would like your child to have a school meal, but are struggling financially, please check the NYCC website here to see if you are eligible for Free School Meals.
Free School Meals Applications
Click here to download your fun NYCC Catering Activity Sheet.